SP-1575 UTILITY SPREADER AND TOW BAT HITCH
Complete with a tractor mount this utility spreader fits directly to a tractor's three point linkage
SP-1575 UTILITY SPREADER AND TOW BAT HITCH
Trois
ÉPANDEURS UTILITAIRES
hautement polyvalents, pouvant être utilisés dans plusieurs applications grâce à une large gamme d'attelage adaptée aux véhicules commerciaux, aux 4x4, aux véhicules utilitaires, aux tracteurs, aux chariots élévateurs. Il existe même un support de remorque à utiliser à l'arrière.
CONÇUS POUR FONCTIONNER HIVER APRÈS HIVER!
TUBES LIMITEURS DE DÉBIT TRK
Des tubes limiteurs de débit en acier inoxydable sont disponibles comme option supplémentaire sur les modèles
SP-1575-1
et
SP-1875-1
, afin d'éviter toute fuite de matériaux très fluides.
Wessex machinery is sold through our excellent dealer network. Get in touch with #TeamWessex, and we'll locate your nearest dealer and then look after you throughout your sales journey.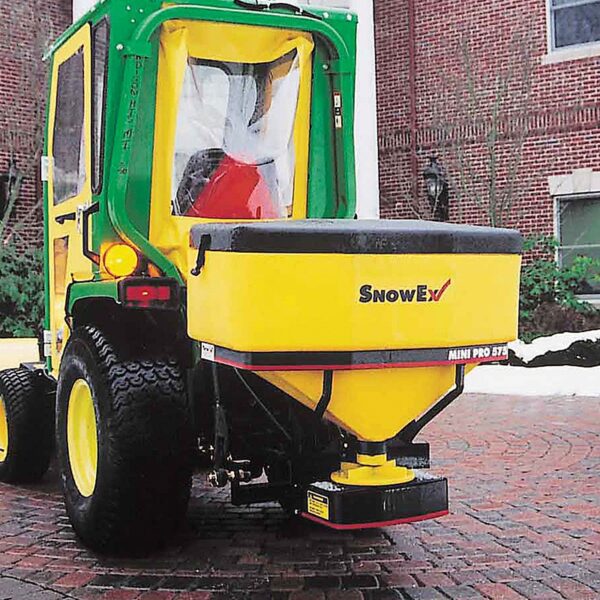 When only the best will do
When you purchase a Wessex product, you invest in over 55 years of innovation, manufacturing excellence and a commitment to progress that underpins the care for our customers, suppliers and employees. Since 1962 the Wessex name has been synonymous with superb quality, British built machines for the agricultural and groundcare markets. Our equipment is built for demanding applications, where reliability and durability are paramount.
Features & Benefits
CONÇU ET CONSTRUIT POUR L'ENTREPRENEUR!
Capacité de 163 litres
Tarière horizontale et disque décentré pour une efficacité et une polyvalence accrues
Double contrôleur variable de vitesse/largeur d'épandage
Attelage intégral à 3 points pour tracteurs compacts
Vibrateur installé de série
Specifications
Sel fluide sec (si équipé du kit TRK)
Sel humide (sel gemme)
Mélange 50/50 de sable et de sel
Sels de déglaçage en sac (si équipé du kit TRK)
Book a Demo / Request a Quote
Please submit your request for a product demonstration, and we will call you back to arrange a suitable time.
Menu